Internet Explorer has been discontinued by Microsoft.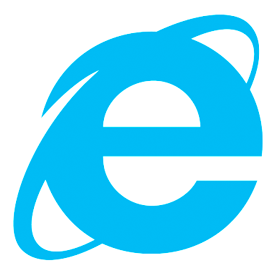 Microsoft are no longer updating or supporting Internet Explorer as an internet browser – With this in mind, OTrack will be discontinuing support for this browser. We ask that any users currently using this legacy browser to start to use a modern browser as their default.
OTrack recommend using Google Chrome – click here to download Google Chrome – it's totally free. Other supported alternative browsers are Firefox and Microsoft Edge.
If you are unsure how to install this browser please click here to contact our support team.
Why?
We want to bring you the best possible software experience and supporting legacy browsers prevents us from developing as quickly as we would like and prevents us from using some modern features for security and user experience.
"Internet Explorer is a compatibility solution. We're not supporting new web standards for it and, while many sites work fine, developers by and large just aren't testing for Internet Explorer these days.

Chris Jackson, Microsoft's worldwide lead for cybersecurity,
Internet Explorer is now considered a 'compatibility solution' and should only be used in specific cases where Internet Explorer has to be used as an internal solution eg: web servers, IE-specific software.